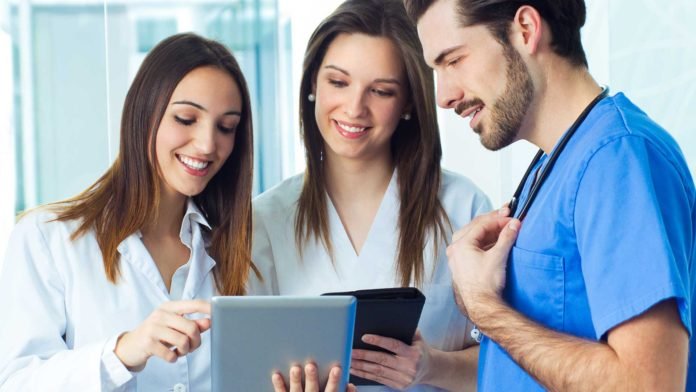 Every practice wants to hire the best staff. To get an application from the best candidates who can handle daily medical tasks and also IT tasks like image store, data retrieval, etc. They set their eligibility criteria quite high. Apart from these, some strategies should also be followed to hire best staff for your practice, such as:
1. Make a Plan
The first step in hiring staff for your practice is to make a list of requirements that you would want in them. Then mention the positions available for the candidates. Along with every position, don't forget to mention what would be the responsibilities of an individual at that specific post.
2. Post an Ad
As soon as you get the plan and finalize list, write everything in an appealing manner, including all the necessary information i.e. job type, office hours, approx. salary, position and your criteria, then, post the ad on different platforms including; your website, social media groups and pages and newspapers. One your ad has been posted everywhere, you would start getting overwhelming applications from interested applicants.
3. Review the Applications
Several candidates would drop their resumes at your office, email and inbox, but not each of them would be fulfilling the eligibility criteria. Hence, before scheduling the interview session, review the applications and resumes carefully and shortlist the ones you think would be suitable enough for the job. Further, you can judge their capabilities in the interview.
4. Schedule Interview Sessions
The number of applications would be so much that it would be impossible to take an interview from every candidate in a single day so, once the application process has been closed, schedule the interview sessions. Take at least 4-6 interviews per day. Set dates according to the number of applications. Allot time and date to every applicant and make it clear to them that punctuality is extremely important.
5. Judge the Candidate Closely
There are a few things that need attention while interviewing a candidate for example; their personality, experience, confidence, way of talking, punctuality and dedication to work. But, make sure you don't get rude or harsh with the applicant, talk to them in a polite and friendly tone so they don't get too nervous while answering the questions. Furthermore, you should judge whatever skills you are looking for in a candidate by presenting them a scenario and asking them how they would deal with it. If you get an answer that satisfies your requirements and you feel a spark in that particular candidate, you can add them to the list of applicants to-be-considered.
5. Hire the Most Suitable One
After interview sessions and close reviews, opt the candidates that you feel are the perfect ones to be a part of your staff for your practice. They would be the ones who may have some experience in healthcare may also know how to use google cloud image storage systems. Once you have selected the members, give them a call and tell them about their selection.
Conclusion
Hiring the best, skilled and experienced staff is not an easy task. It requires extreme attention and an open mind with which you can judge every applicant's strengths and capabilities.